Reading becomes out of date
Reading literary classics in the 21st century?

School> German> Elaborations, interpretations and summaries> Discussions> Reading literary classics in the 21st century?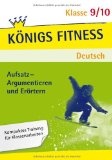 Reasoned opinion

Does it make sense to watch the classics (Goethe, Schiller, etc.) in school in the 21st century
read
?
Every student knows that
Read
of classics is on the curriculum these days. For us pupils, this means familiarizing ourselves with classics of German literature at an early stage, for example Schiller's "Kabale und Liebe". Well that is
Read
the so-called "old ham" is not particularly popular with many young people - boys and girls alike. This raises the question of whether it still makes sense to use the classics in the 21st century. in school too
read
?
Personally, I find it useful and important that that
Read
and handling
Literary classics
nowadays is not missing in the classroom. After all, works like "Faust" or "The Freedom Struggle of Wilhelm Tell" are also of historical importance. The priorities and problems of that time, such as liberation struggles and revolutions, are still omnipresent today. So you can equally evaluate the topicality. Furthermore, there is also the fact that at best one can acquire historical background knowledge through the literary discussion. Most students reject the classics because of the difficult reading comprehension and outdated language. However, this is exactly where you should start, because it is important to deal with complex and demanding texts in order to understand them that way. It should also be mentioned that the
Read
The linguistic ability of classics is also improved and the vocabulary is expanded considerably. In addition, literature gives us students a sense of how our society has evolved over this vast span of time. Closely related to this is that these famous "classics" are now part of general knowledge and are therefore a "must", so to speak. Finally, it should be noted that there are of course many students who read books in their free time
read
, but mostly they are only interested in a certain genre such as thrillers or fantasy books. This once again emphasizes the importance of classics in school too
read
, because only in this way can the students get an impression and a linguistic feeling of as many literary genres as possible.
As a 10th grade student, I had to deal with the classic "Faust - the first part of tragedy" by Johann W. Goethe this year. At first this was tedious and for me, too, the idea struck an old classic again
read
, not to the fullest understanding at first. But now that I have been working on this piece for many weeks, I am sure that I was only able to benefit from the elaboration. I don't just have the piece
read
, but also gained background knowledge about Goethe, the Urfaust and the time of the Reformation. For my further school years, this will only be of use to me. And to be honest, I'm already looking forward to the second part of the tragedy.
For the reasons just mentioned, I think it's still important in the 21st century
Literary classics
treat in school. My recent experience underlines the persuasiveness of my arguments.
0 further documents on the topic of "Discussions"
35 discussions on the topic in the forum
When using this document please cite it as: "Reading literary classics in the 21st century?", Https://e-haushaben.de/Haushaben/D10603-Literaturklassiker-im-21-Jhd.php, Retrieved May 20, 2021 11:11

This is an external, user-generated content for which no liability is assumed.