How updated are Google Maps
How often does Google Maps update? When will it be updated next?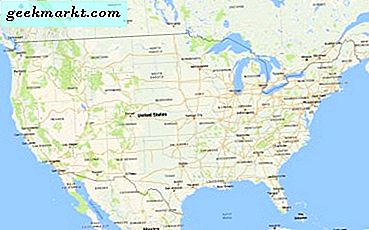 We were asked last week about an interesting question that led me on a rather puzzling adventure. It was Google Maps, something I've only used a few times but kept trying to explore and never got around to. The question was, how often is Google Maps updated and when will it be updated next? Here is what I found out.
Google Maps
Obviously, Google Maps uses images from NASA and the US Geological Survey's (USGS) Landsat 8 satellites. These provide very detailed views that cover almost the entire surface of the planet. Google accesses these images and uses a special tool to remove clouds so that we can have an unobstructed view of the world. All of this information is written into a copy of Earth Engine which cracks all the data and creates the map.
The Landsat program is government funded, but the data it collects is available to everyone. Scientists, researchers, environmental groups, and Google Maps are just some of the people who access this information to learn more about the earth and how it changes over time. The data created by Google is over a petabyte or 700 trillion pixels.
How often is Google Maps updated?
Google doesn't release the frequency of updates, but we do know that it varies depending on where in the world you live. For example, in the US, Google Maps is updated once every few weeks. For other places in the world it could be the same or every few years.
According to the Google Earth blog, the more popular a place is, the more frequently the location is updated. Some parts of the country are updated weekly, such as New York, Washington DC, Los Angeles, and other major metropolitan areas. More rural places where change is slowing will receive fewer updates.
Follow your world
If you want to follow Google Earth and Google Maps, there is a useful website to subscribe to: "Follow Your World". This way you can put a spot on Google Maps that you want to check out and you will be notified as soon as a spot is available for an update.
It's a simple but very effective little tool when you're into maps or curious when the Street View image of your home is updated.
What about Google Street View?
Again, Google does not publish the exact update schedule for Google Street View. We think it updates every couple of years for most places on earth, but again more popular metropolitan areas get faster updates as the pace of change is faster. Other parts of the world are the same.
This page on the Google Street View website is a good indicator of where Google Street View has been and where it is going in the near future. The main map shows where Google Street View has been so far, which is a good place to start. Scroll down the page and you will see a central window with an update schedule. You can browse this to see where the cameras are going next.
If you live outside of the US, select the dropdown box above the schedule window to see if you will receive a Google Street View update in the near future.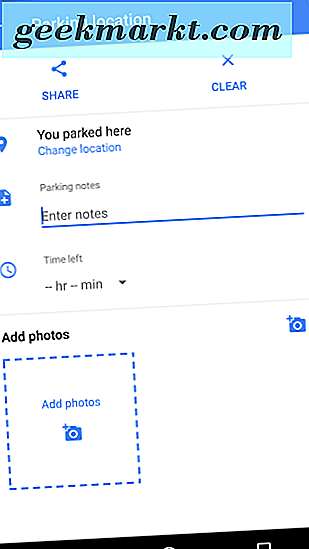 What's new in Google Maps
For a long time, Google Maps didn't seem to develop much at all. A lot has happened in the past few years and the app is now better than ever. Recently, Google added a feature that allows you to follow friends in real time. This could either be used to see how long it is to wait for that friend to come over to you or if you are dealing with cyber stalks, a lot depends on you and the friend.
The new location function can be activated by using GPS on your smartphone and tapping the blue point in Google Maps. Select Share location and how long you want to share. You can allow a time limit on the chase, which is a nice touch. You'll then send a link to whoever you want to share it with.
A useful new addition is the ability to find parking in your city. This new feature was introduced gradually this year and is now part of the Google Maps app. As you explore your city, you should see a rounded "P" appear at various points on the map. This shows you where parking spaces are.
You can also save where you parked so you never get lost again and even keep track of the time remaining on the meter. Take advantage of this new feature and you should never get a ticket again!