Israel cooks vegetarian
The most beautiful recipes from my new home
Tom Franz
The most beautiful recipes from my new home.
70 recipes - a firework of aromas, seduction of all senses.
New recipes from the German star chef in Israel.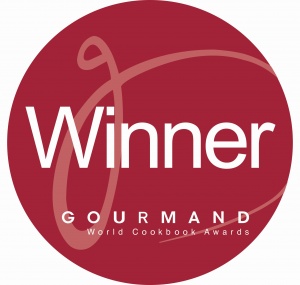 ISBN: 978-3-03800-957-3
3rd edition, 2020
Binding: Hardcover
Volume: 176 pages
Weight: 806 g
Format: 19.5 cm x 25 cm
Available in 3-5 working days
EUR 26.00
More information about the book
"This is how Israel tastes", the first book by the native Rhinelander Tom Franz, was enthusiastically received by the public and the press. Now the author and chef reveals his selection of the most beautiful vegetarian recipes. They are of Maghrebian, Arab and Eastern European origin and come from the kitchen of people who have found a new home in Israel. In addition, there are own creations of the passionate chef Tom Franz, in which he skilfully processes local products into Mediterranean delicacies. No other country offers a comparable variety of vegetables and fruits in all their variations and, as a melting pot of cultures from East and West, has such an abundance and variety of dishes. 70 recipes - uncomplicated, simple and yet refined and seductive. For everyone who eats meatless but doesn't want to forego indulgence. Many dishes are also suitable for vegans.
Video for the book
About the author
Tom Franz
Born in the Rhineland and trained as a lawyer, he worked as an attorney for international law until he emigrated to Israel in 2004, converted to Judaism and made his passion, cooking, his profession. He now lives in Tel Aviv with his wife and three children.
DB check code: aopOYgos8SYbY5EOBO0AQDndXHkkoq7