How do you really make someone suffer
60 quotes for when you love someone who doesn't love you.
1. "Burning with longing and keeping silent about it is the greatest punishment we can inflict on ourselves." - Federico García Lorca
2. "Because if you could love someone and continue to love them without love being returned…. then this love would have to be real. It would hurt too much to be anything else. " - Sarah Cross
3. "Unrequited love does not die, it is only driven to a hidden place where it curls up and hides wounded. For some unfortunate people it becomes bitter and mean, and those who come after it pay the price for the pain caused by the previous one. " - Elle Newmark
4. "Nobody who loves should be called completely unhappy. Even love that is not returned has its rainbow. " - J.M. Barrie
5. "I have to admit, an unrequited love is so much better than a real one. I mean, it's perfect ... If something never started, you don't have to worry that it will end. It has infinite potential. " - Sarah Dessen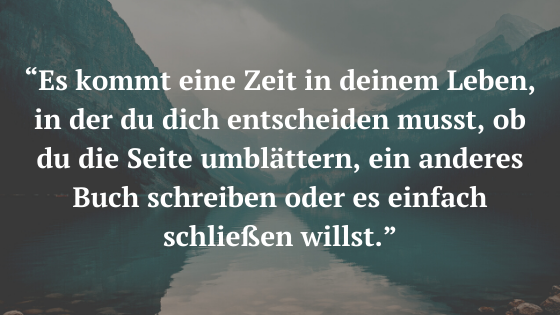 6. "There comes a time in your life when you have to decide whether you want to turn the page, write another book, or just close it." - Shannon L. Alder
7. "A person does not know true grief and suffering until he has felt the pain of falling in love with someone whose affection is elsewhere." - Rose Gordon
8. "When you've loved someone and had to let go of them, there will always be that little part of yourself that whispers," What was it you wanted and why didn't you fight for it? " - Shannon L. Alder
9. "Being in love with someone who doesn't even know you exist isn't the worst thing in the world. In fact, it's just the opposite. Almost like submitting a term paper that you know is bad but with the amount of time you haven't got your grade - that kind of exhale where you haven't been rejected even though you pretty much know how it will turn out. " - Tonya Hurley
10. "I realized that there is something more painful than falling in love with someone who isn't in love with you; to hurt that person, to hurt him and not be able to change anything about it. " - Elizabeth Chandler
11. "Loving someone who doesn't love you is like hugging a cactus. The more you hold on, the more it hurts. " - unknown
12. "It's okay to love someone who doesn't love you while they're worth it. As long as he deserves it. " - Cassandra Clare
13. "Don't waste time loving someone who doesn't love you." - unknown
14. "If we don't feel love with our hearts, why does it hurt there when someone doesn't love us back?" - unknown
15. "The saddest thing is being a minute for someone you made forever." - Sanober Khan
16. "There is nothing more humiliating than falling in love with someone who doesn't reciprocate your feelings." - Georgette Heyer
17. "I had always secretly believed that a love as passionate and true as mine could end up being rewarded, and now I was forced to accept the bitter truth." - Alma Katsu
18. "My heart no longer felt like it was mine. It felt like it had been stolen, torn from my chest by someone who didn't want any part of it. " - Meredith Taylor
19. "I understand what it is like to want something, but to try to convince yourself that you don't want it." - Cora Carmack
20. "The heart is stubborn. It holds on to love no matter what mind and emotion tell it. And often in the struggle of these three it is the most brilliant of all. " - Alessandra Torre
21. "What makes you vulnerable makes you beautiful." - Brene Braun
22. "We accept the love we believe we deserve." - Stephen Chbosky
23. "You know, unrequited love is very difficult. It doesn't just mean having that one-sided love for someone who is far away. To be close, to talk daily, to like a guy who is always close to me is more difficult than it would be under other circumstances. " - Park So Hee Hee
24. "Every broken heart has screamed: Why can't you see who I really am?" - Shannon L. Alder
25. "If you're looking for a quote that puts your feelings into words, you won't find it. You can learn any language and read every word ever written - but you will never find what's in your heart. How could you He has it." - Ranata Suzuki
26. "Winter is like an unrequited love; cold and merciless. " - Kellie Elmore
27. "And yet, because I love you, I get ...
From the same love this justifying grace,
To go on living, still in love and yet in vain "
- Elizabeth Barrett Browning
28. "But this was a strange thing. The more I tried to stop thinking about her, the more I said to myself, "She means nothing to you," the more I tried to tear the idea of ​​her out of my heart, the more she stayed there. " - Sarah Waters
29. "Loving someone from afar is painful. To watch him - from the outside. The once familiar elements of his life have been reduced to nothing more than occasional mentions in conversations and faces that change in photos. They only exist for you now as living proof that something can still hurt you…. without any contact. " - Ranata Suzuki
30. "Never make someone your priority if you are nothing but an option for them." - Maya Angelou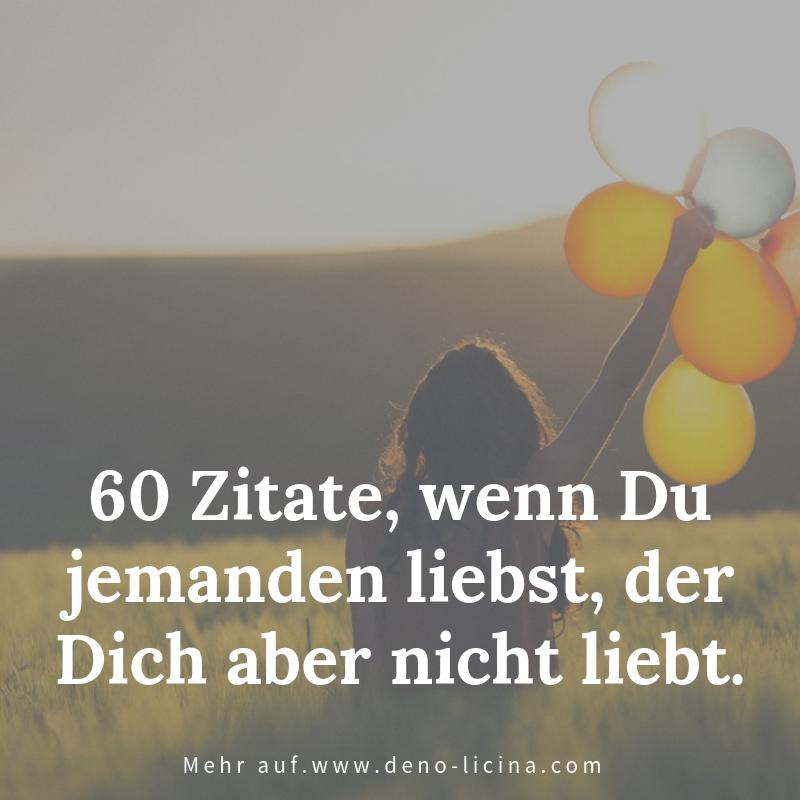 31. "Loving someone who doesn't love you is like waiting for a boat at the airport. Hopeless and disappointing. " - unknown
32. "There are 6,775,235,842 people in the world. Why do you let one of them ruin your life? " - unknown
33. "That physical feeling of extreme pain; as if you just got a bullet in the chest when you see the person you love loving someone else. " - unknown
34. "If I could have had him, I could have let go of him. But without having there was nothing - so I have nothing. " - Coco J. Ginger
35. "It was hard to pour endless love into someone who doesn't love you. Nobody could do that forever "- Zoje Stage
36. "You are the best evil that has ever happened to me." - A.H. Lueders
37. "I feel this so bittersweet moment so well, and so clearly, and so gladly, especially since feeling the bittersweet moments in life is feeling the best of everything." - Michael Whone
38. "Your love for me doesn't exist in the real world. Yes it's love i don't deny it But not all love has a run, smoothly or not, and this love has no run at all ..... But that is far from love and far from ordinary life. As real people, we do not exist for one another. " - Iris Murdoch
39. "The real horror of my life isn't that I killed some terrible people. The real horror is that the people I loved didn't love me. " - Caroline Kepnes
40. "It is our desire, not our need to be loved (back)." - Mokokoma Mokhonoana
41. "Great longing is not great love; it's all the unfulfilled expectations that come to the surface of your soul. " - J. Autherine
42. "If you learn to let go of what you hold so close to your heart, but keep sending unconditional love in his direction, you have to know that you have mastered the art of living." - Shreya Naik
43. "Unfortunately, your love for someone doesn't oblige them to love you back." - J. Matthew Nespoli
44. "Remember that sometimes not getting what you want is a wonderful stroke of luck. - Dalai Lama
45. "If you don't love me, it doesn't matter, but I can still love for both of us." - Stendhal
46. "It hurts to love someone and not be loved, but the worst part is to love someone and never find the courage to tell the person how you feel." - unknown
47. "When you love someone, let go of them. If he comes back, he'll be yours, if not, he never was. " - Richard Bach
48. "I can always miss you, need and want you ... I can always remember you, think of you and wish you all the best ... I can always respect, admire and praise you ... And I will certainly always love you ... But that means not necessarily that I would take you back. " - Ranata Suzuki
49. "Love can be magical at times. But magic can sometimes be ... just an illusion. " - Javan
50. "Some of us will never know that we have had someone's heart for quite a while." - Joyce Rachelle
51. "It is terrible and pathetic to love someone who cannot love you. There are things that are more terrible. There is a lot of human pain that is even more unbearable. And yet it remains terrible and pathetic at the same time. Like so many things, it is unsolvable. " - Naomi Alderman
52. "A big problem most empaths face is the unrequited love and grief that comes with the experience. If someone is really your soul mate or your great love, sooner or later the relationship will come ... Don't put your life on hold for another person, no matter how much you want to be with them. If it is supposed to be, it will be. " - Mateo Sol
53. "... and she loved him in that hidden place where only the soul knows the secrets of the heart ..." - Eily Nash
54. "You can give birth to a beautiful, perfect person, but the love that is returned is not guaranteed to her - nor to any of us." - Elin Hilderbrand
55. "I love and I desire and it really doesn't matter if she loves me too, because sometimes that's what love is." - Dominic Riccitello
56. "They say the truth hurts. And these words hurt more than any other I've ever written. But they are the truth - the cold, difficult, indisputable truth. Not letting go doesn't keep him with you. It's over anyway. He's gone anyway. ... and nothing will ever change that. " - Ranata Suzuki
57. "I have decided to take this unrequited love and quietly place it in the corner of my heart as a bittersweet side of my youth." - Shuu Maiko
58. "It hurts that I was only a page in the book of your life ... But what hurts even more is to know that one day you will correct this chapter ... and erase me completely." - Ranata Suzuki
59. "We are far less inclined to love someone just because they love us than to hate someone just because they hate us." - Mokokoma Mokhonoana
60. "There is something strangely ecstatic, strangely fascinating, and infinitely magnetic about unrequited love." - Arshpreet Kaur
follow us here on Instagram.