What is Donald Trump trying to hide
Criminal investigation against Trump corporation
"We have informed the Trump Organization that our investigations against the organization are no longer of a purely civil nature," said the spokesman for New York attorney general Letitia James, Fabien Levy, according to the US media. "We are now actively investigating alongside the Manhattan District Attorney's office against the Trump Organization in a criminal capacity." One will not comment on it any further.
Trump's tax records are now in place
So far, James has been investigating the question of whether Trump's group of companies has made false statements about the value of their property. It is not the only investigation in the state against the Trump corporation, a holding company made up of hundreds of individual companies from hotels to golf courses. The District Attorney of Manhattan, Cyrus Vance, is already conducting criminal investigations, including in the same matter against the ex-president's group of companies. The agency has also had tax documents from the former US president since February.
Trump denies affairs
Trump had tried by all legal means to prevent the financial documents from being released and had twice gone to the Supreme Court. He describes himself as the victim of a politically motivated "witch hunt" by the Democrats of his successor Joe Biden.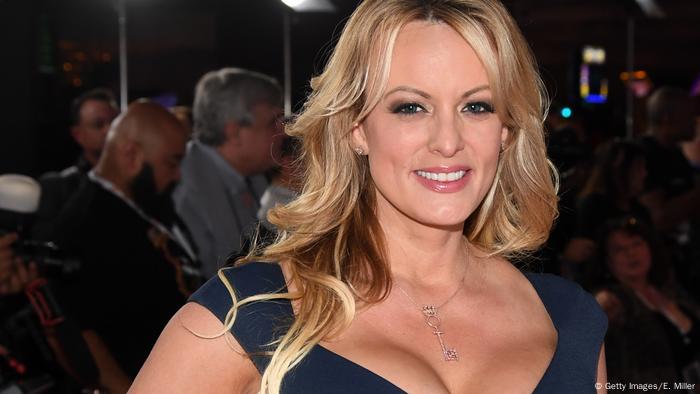 Porn star Stormy Daniels said she had an affair with Donald Trump
The investigation began after Trump's former attorney Michael Cohen testified before the US Congress in 2019 that Trump was inflating the value of his property to secure cheap loans, but lowering the value to pay less tax. The district attorney's investigation is also alleged to be about alleged hush money payments Cohen allegedly paid to porn star Stormy Daniels and former playmate Karen McDougal. Both women claim to have had affairs with Trump. He denies.
nob / kle (dpa, afp, rtr)