Chris while and julie matthews relationship
'Hardball with Chris Matthews' for Sept. 18 - msnbc - Hardball with Chris Matthews | NBC News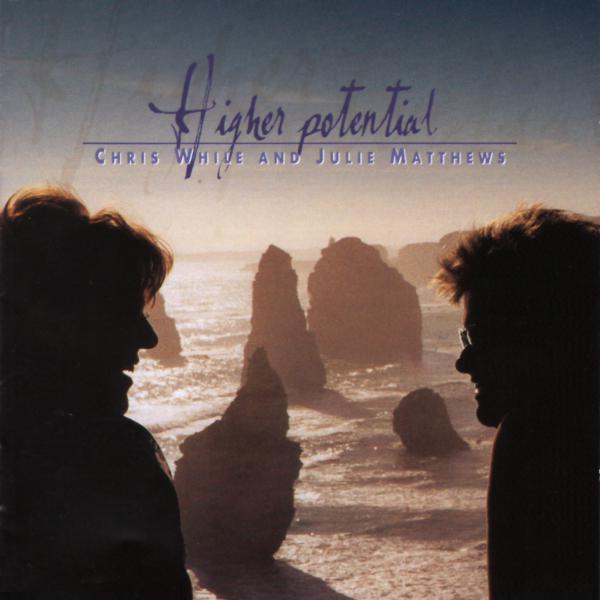 Jonathan Capehart, Julie Mason, John Heilemann. CHRIS MATTHEWS, HOST: And I thought democracy was supposed to be noisy. .. JACCARINO: And this was while O.J. was being booked. .. Chris, don't you think this kind of has the feeling of unresolved relationship issues, like we need to close the. Chris While Julie Matthews Shoulder to Shoulder documenting While's ten- year-long distance relationship and the thread "that keeps our. Who We Are Chris While & Julie Matthews that she began a long musical relationship with fellow ex-Albion Band member Julie Matthews, releasing a string of.
How did you get this throne, this position of influence where you can decree that Don Imus must go or the conditions upon which he can come back? Where did you get this position of power? I think harassment will be determined on lot of other things. I agree with you, sir. We have three men talking about this. I had a plan to talk about O.
We will for once second. But you just raised the issue. What happened to the first amendment thing we used to have here. About a year ago they outlawed the use of the N word in New York. Here we are back on the issue that made cable television what it is today, Jonathan, and kept me busy for at least a year. It looks like the prosecutor in this case knows more than we know. Eight counts now, including kidnapping with—armed kidnapping, I never heard of that phrase.
Apparently, you can kidnap a person for a few minutes. Where are we here. My question is what do you think? What do I think?
I watch the guy. I really have a very limited attitude about this case. I had a lot of attitude, like everybody, ten years ago. I have lost it. I have other things to worry about, this war, as Sally Field would call it, this god damn war. But, I mean, O. He got himself into this situation. People that choose to hang around a guy like O. And they love the fact of hanging around a guy who beat a rap for murder.
I never hang around with a bunch of guys with guns. It really feels that way to me, maybe not to you. This grabs Americans, because most Americans thought he did it in the first case, and they feel that he had a very brilliant lawyer.
Not community justice, but that other one. The community justice, the one involving relationships and long-term group rights—group concerns. He won because his crowd had been abused over the years out there. He won because he had a clever set of lawyers.
The thing that grabs America because people—in some ways this crime is crazier than that crime. A crime of passion where you kill somebody, this happens in society. Distributive justice is the word I was looking for. Distributive justice is when you think life is unfair.
But this crime he looks like a nut. Then the cop pulled his hands back to show he was cuffed. From —95 she also performed with accomplished guitarist and songwriter Ken Nicol who contributed to the high level of musicianship on Look at Me Now.
Their recording was eventually released as Shadows on the Wallwhich included three While-penned tracks from her early solo material. The first, Acousticityincluded five of her collaborations as writer or arranger with other members of the group. The intention was a one-off project, however, audience reception and their growing musical partnership led them towards pursuing joint projects.
They produced an eponymous record that showcased the formidable vocal talent in the group and included another song by Chris that would become an audience favourite "Circle Round the Sun". With more polished production than was often the Albion style, most of Chris's contributions had already been showcased elsewhere and the band was perhaps no longer the primary focus for either performer. Their last gig with the band was the Cropredy Festival in August. As well as containing some notable covers, it included one track, 'Sister Moon', from early in Chris's career, but was dominated by Chris' new songwriting.
This was followed by what was formally Chris and Julie's first album as a duo, 'Piecework', in Another highlight was getting to know ' Big Rory and Ochie ' - two amazing street theatre performers who delight young and old alike. We first saw them at Port Fairy 3 years ago and I got a photo of Chris with Rory pictured - we're now chuffed to have met them out of costume Mike and Rachel and what lovely people they are. We were delighted once again to have Liz Frencham join us for another set, our last in fact in Australia for two years, as well as some beautiful guest vocals from Ros.
This afternoon we went for our final dip in the Indian Ocean and tonight we have some friends gathering at Steve and Ros's to raise a glass or two before we drive out to the airport at 2am.
To say we've had a great tour and a wonderful time really doesn't do our time here over the last seven weeks justice. It has been incredible and the best kind of adventure. To all our friends who have shared our wonderful capers, we thank you all for the memories and laughs,love and friendship and we'll see you in a couple of years. To the many people we've had the privilege of playing to, those who have followed our music over the years and newcomers alike, thank you for the support and keeping our excess baggage charges down by relieving us of all those CDs.
You're top audiences and make us feel very loved and special. Don't be going anywhere now, we'll be back in two years and you'd better all still be here! We hope you've all enjoyed reading about our escapades and seeing snaps of people and places we've visited. It's been good fun doing this diary, so much so that we're already looking forward to doing it all again in 22 months!
Matthews, Kane show future of NHL with memorable battle - tankekraft.info
We are utterly ruined by the amazing kindness and hospitality of our Oz friends and have found ourselves staying in some stunning houses during our trip, Suzy and Ronnie's house is no exception: One morning I spent hours twitching and spotted among many others the yellow robin, the wattle bird and Sea Eagle - wow.
Below us in the inlet, and looking like some prehistoric throwbacks, a couple of Pelicans circled; what a treat.
The highlight of the day for me though came in the form of a very friendly, and not in the slightest intimidated, Kookaburra that flew into the garden and let me get within a few feet of it to take photos. It even showed an unbelievable amount of trust by taking food out of Ronnie's fingers!
What a great bird the Kooka is, and what a sound it makes, especially when you get a couple of them together, it sounds like they're having a right laugh! Don't know what their collective noun is but we figure it should be 'a comedy of' or 'a stand up of'!
Matthews, Kane show future of NHL with memorable battle
Chris While
Chris While and Julie Matthews: Shoulder To Shoulder
Leaving the paradise of Suzy and Ronnie's place and yet another dose of gorgeous dog therapy in the shape of Matty and Berry was really hard but we had the consolation of going to the National - a brilliant festival in Canberra and our 3rd visit there.
The National has been going now for forty-odd years and used to travel each year to a different state until when it settled in Canberra as a central point. It still has a featured state each year though and this year it was SA which means if you make the journey to Canberra from say Adelaide, you get free tickets. It's a big festival with a huge range of stages, from small, intimate club type tents, to aircraft hangar sized with enormous video screens.
We had great gigs and were delighted to be on stage with some old friends over the course of the weekend. James Fagan and Nancy Kerr joined us for a steaming version of 'White Water Running', Cameron MacDonald flew up from Melbourne for the day and sang 'Thorn upon the Rose' and 'What Goes Around', then we did the whole of our Sunday set with Liz Frencham on Double Bass, revisting the songs we recorded together on 'Perfect Mistake' as well as throwing Liz in the deep end and getting her to play on some of our new stuff.
It was a fantastic gig, we loved every minute of it. Canberra can drop quite cool in the evenings at this time of year and this time we were also subjected to a deluge of rain on the Monday that soaked the site like an English festival! We ended up playing in Martin Pearson's comedian and the sharpest knife in the drawer scratch band for an end of festival party gig at the Troubadour wine bar, the centre of the festival and the hub for audiences and musos alike. We went on stage at just after midnight and finished at just this side of 3am!
We took it in turns to sing something and everyone joined in. It was quite magical and the range of songs was brilliant. Thanks to Martin for asking us, we know those spots are coveted by musicians each year and we were really touched to be asked. Lots of musical highlights, too many to name them all but a few of them for me were Rodney Crowell what a brilliant writer and Michael Kennedy Chris joined him for a beautiful duet of the Michael song she covered on 'Rosella Red' - Pennyweight Hill - sublime.
For such a big festival, it's amazing how it still manages to retain a real village feel. If you want a slice of the Australian folk scene then you won't go far wrong by booking your flights to Canberra for Easter, this festival has it all and something for everyone. So next stop Western Australia where we'll be catching up with our old friends Steve and Ros Barnes and heading down to our last festival, Fairbridge, an hour or so south of Fremantle.
All that and a good weather forecast too - 30 degrees each day - our top up before we fly home! We were booked in to do a couple of live radio sessions and link-ups in the afternoon, it was great to play for people who hadn't heard us before, especially when their reaction was so effusive. I have to say, the radio was probably the best part of our trip to Launceston, the gig was a new venture for the promoter and turned out to be a bit of a mistake; the people who came were lovely but there was just too few of them and the venue was pretty gross, ah well, one out of a whole tour isn't too bad eh?
The fact that the worse gig of the tour fell on my birthday Julie didn't make me bitter at all!! The next morning we hit the road early in order spend as much time as possible at our next destination, Brunie Island. We'd been told Brunie is beautiful and also that the people we were going to be doing a house concert for are lovely, both of those things turned out to be understatements.
Anyway, the journey from Launceston took just over three hours and was very pretty indeed.
'Hardball with Chris Matthews' for Sept. 18
The ferry over to Brunie Island leaves from Kettering, a lovely harbour town half an hour south of Hobart. The ferry takes 20 minutes then once on the island there is a north and south island that are connected by a spit of land road everywhere is pretty much drivable within an hour, top to bottom. Our destination was Dennes Point on the Northern tip and only a 20 minute drive away. Brunie is like a minature version of Tasmania, utterly beautiful but even more laid back and stress free, if that's possible.
Our hosts soon to be new friends were Brendan and Marlene, a delightful couple who retired to the island 6 years ago and bought this amazing place on acres. They have a flock of Marino sheep divine chickens, geese, an orchard and a view from the top of their land to die for. Brendan took Chris and myself up on the back of his Ute, we were like a pair of kids with the wind in our hair riding up the side of these steep hills but when we got to the top - wow!
As it turned out, the community in Dennes Point is vibrant and full of interesting people, at least the ones that came to the house concert were anyway, we met so many lovely people and had a great gig to top it off nicely. We spent the next day exploring bits of the island before catching the ferry back to Kettering and on to the next gig just 15 minutes the other side in a vineyard just south of Hobart in Margate; Brookfield Winery.
Yet another great venue and fab gig, one of the radio presenters who interviewed us two days before came along with a friend and was as effusive about the show as she had been about the session so I think we've made a new friend on the radio there.
OK so they were here for a holiday too! Have a great holiday guys and thanks for coming to the gig, great to hear that accent again. The following morning we had a 6am!!!!
Boy, that was a challenge but we made it. We were taking part in an afternoon charity concert in Sydney in aid of refugees which was also a tribute to Eric Bogle and his songs. We each sang an Eric song as well as a couple of songs of our own. It was a really lovely concert which not only raised a large sum of money for a great cause but also was a reminder of what a great songwriter Eric is.
He's also a top notch fella too and we love him! So that's us up 'til now. We've got a few days off which we're spending at our friends house in the Sussex Inlet, yet another amazing house with a spectacular view and dogs to cuddle too!
We're 3 hours south of Sydney on the east coast with about the same distance to travel to Canberra on Thursday for our penultimate festival here in Australia, the National. Last time we were here three years ago, they were hand-rearing a baby Bennett's Wallaby Lizzie that had been orphaned when its mother had been shot.
She was so cute and Julie and I spent endless hours cuddling and gazing at this wonderful creature. I used to love feeding her. I could feel her heart beating and she smelled so lovely. Holding a wild animal in your arms and it trusting you in return is really something else.
She used to dash around the house at breakneck speed, hopping here and there and never bumping into anything! It was a special time and something I will never forget. Kangaroos and Wallabies are strange to us anyway so when you develop a close relationship with one it's very special indeed. When Lizzie was old enough she was sent to a nature reserve where she now lives with her own two joeys, lots of other wallabies and five Wombats one of whom is called Germaine Greer because she's an Aussie and she's a grumpy old Woman.
Yesterday we took the trip up the mountain to Rainbow Retreat, about two hours drive from Swansea, to visit Lizzie. It was a winding, slow drive up there in heavy cloud but worth all the tummy turns.