Which companies offer fresher placement programs?
Guided tours & educational program
Duration: approx. 1 hour / participation fee: € 5.00 including a visit to the museum
For children and adults, in August every Monday at 5 p.m. Appointments from September. Registration under 0473 967581

For school classes

---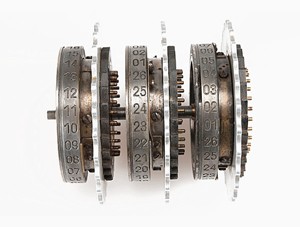 Top Secret - Who can crack the Enigma code?

Campaign for pupils of the 3rd grade middle school as well as vocational and high school (12-19 years)
Secret scripts were already in use in antiquity, but their real meaning only began when messages were transmitted via worldwide wireless communications (with the Morse machine invented by Samuel Morse in 1844).
After a historical introduction to the exciting topic, there is the opportunity to try out an Enigma yourself using a simulation program. When encrypting and decrypting texts and words, the mechanism of the machine is experienced first hand. An exciting documentary then allows you to deepen the experienced content.
Appointment on request / costs: € 4.00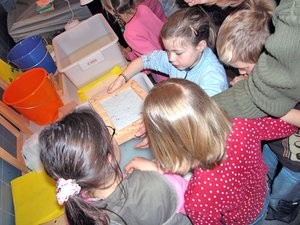 Papyrus you can touch

Workshop for elementary and middle school students (6-12 years)
In our paper workshop, students get to know the basic material paper better and gain insights into the history of paper.
The recycling of waste paper - by scooping up paper - also promotes creativity and sensitizes students to environmental and raw material problems.
Appointment on request / costs: € 2.00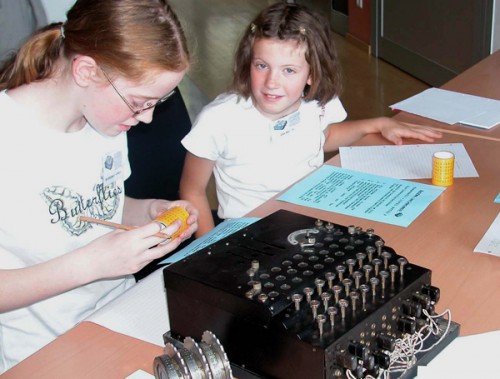 Top secret – We're making a cipher machine!

Campaign for elementary and middle school pupils (from 8 years)
The subject of encryption is brought closer to the students in a practical way by making their own encryption machines. The Caesar's cipher is dealt with as well as the Greek Skytala and the Enigma.
At the same time, the students try out the devices they have made and exchange encrypted messages that need to be deciphered.
Appointment on request / costs: € 4.00