Buying a music license: How I wanted to license music from a label
During my work for the Fraunhofer-Gesellschaft, I was looking for suitable background music for the YouTube video for a scientific project contribution. It was about a Trabant that is on display in the GDR Museum Berlin - for the video of the drive through the capital, we looked for a well-known GDR title from the 1970s as background music. The corresponding record company was bought up by a major label. So began my odyssey ...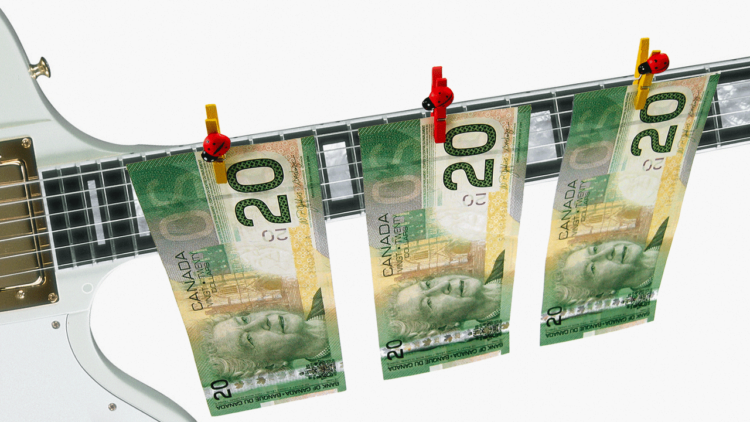 Buy or acquire a music license via a label?

By Bony Stoev
License music via label & publisher ... oh dear
I checked the record company's website to find out how we could get a license to use it. After a long search I found the link for licensing. This should lead to a contact form, but it didn't work. That hasn't changed until today. I looked in the legal notice to see who I could call to get information. I dialed the number of the headquarters - it said that I could not be forwarded to licensing, but had to use the contact form instead. After several calls, the person understood that the form wasn't working and I was asked to send a letter. Said and done.
Buy a music license or purchase a label?
Nothing happened. The cat from the incoming mail office must have eaten the letter. When I complained that after two weeks I still hadn't received a response, I was finally put through.
The person I spoke to laughed when they heard the letter number. Oho, at least you knew about the form problem! I was assured that a license application would now be sent to me. It was a Word file that must have stopped in its development about 14 years ago. I haven't seen such a horribly formatted document for a long time.
I swallowed my horror, filled out the form, and sent it off. After a few days, I received an email with questions and called again to clarify. I was told that the label doesn't license music for YouTube. I asked and got the answer that it doesn't make sense for the label to license music that is then blocked by YouTube. That wouldn't be fair to the customer.
750 € + GEMA for 15 seconds of music?
We have now received the offer from the label and the music publisher. We decided against it because we found 750 euros plus GEMA fees for 15 seconds of music over a period of three years to be too expensive.
Why am I writing this? Because my impression that the music industry has stalled in its development has been confirmed here again. We are in 2014. I just can't believe how difficult it is to license music from labels and publishers for your video production. I'm not talking about royalty free music, which these days can be bought and licensed in web shops with just a few clicks.
It looks very different with label music. I had to fight for six weeks just to get any information about how much the license would cost me. The private video producer would have thrown in the towel here. Apparently the music industry is doing way too well to have to worry about people who want to pay the money for the licenses.
Maybe we were just too small fish to be taken seriously. No film producers from whom you can really ask for a lot of money. What kind of business model is it, what kind of procedure is it to acquire music licenses?
Modern web shops show how it's done!
Nowadays it's so easy to create a visually appealing webshop where you, as a professional video producer, can quickly and easily license music. Choose music, choose license, enter data, pay with PayPal and incorporate the respective title into the video production.
This works really well in the area of ​​royalty free music.
There are now a number of companies that successfully license music using this simple procedure. Why not commercial music labels anyway? Doesn't that mean that they and thus also the artists lose a lot of money? If the process were simpler, many more professional video producers would fall back on "commercial" music and the artists would be better known. This would also mean that the labels and publishers would benefit. But the music industry has not yet thought that far.
I wonder how much time the music industry wants to pass by. In some cases it has already missed the digital download market and now it is scaring off other potential customers. Modern sales and licensing strategies look different.