What would you say to Stephen King
Stephen King: trivial or ingenious?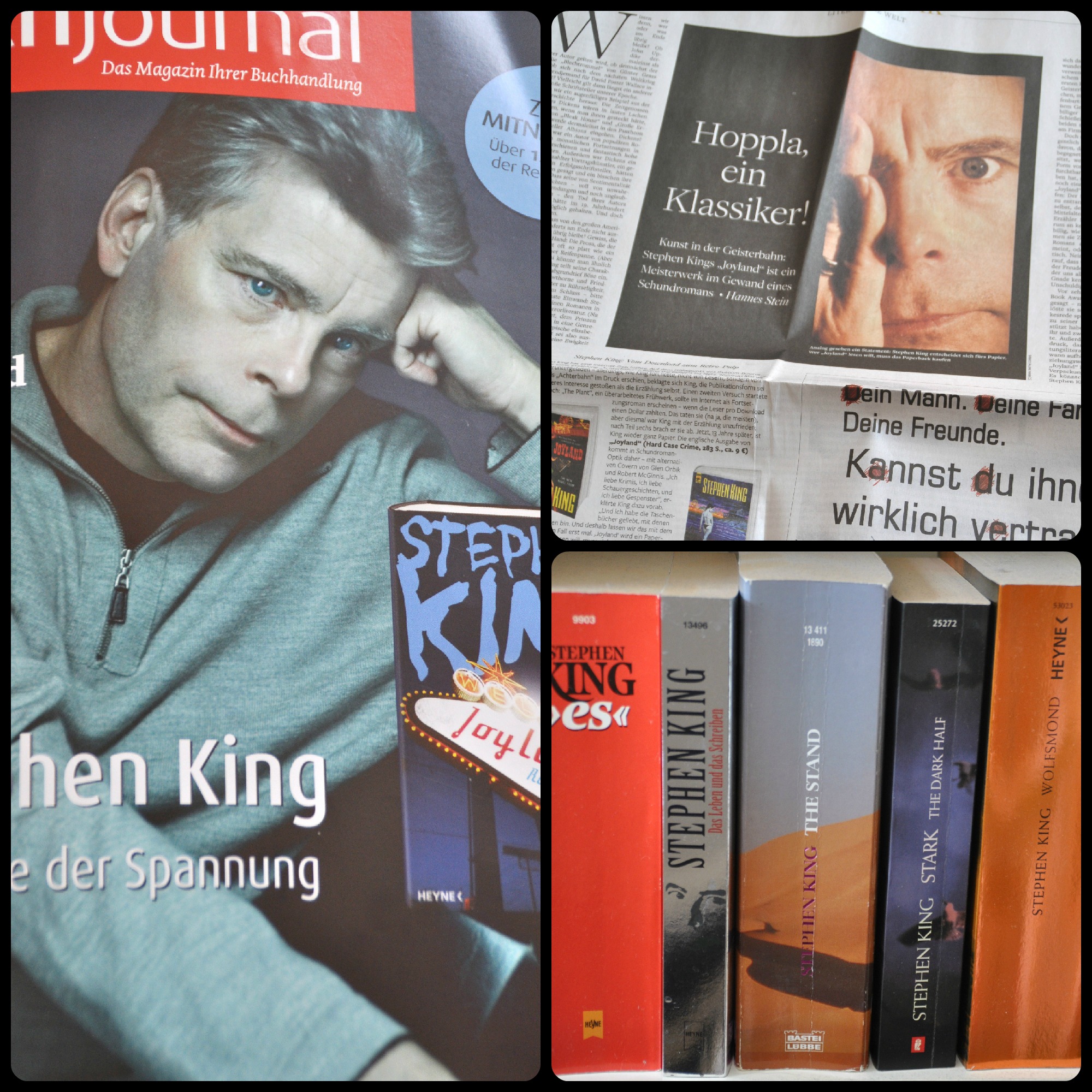 There was a time in my life when I devoured Stephen King's novels; I have often read it several times, over and over, from front to back and back. For me, Stephen King was a writer who, with his books, with his characters and with the worlds he created, nested himself directly in my heart and spoke to me from there. I carried the tattered and tattered books around with me everywhere. The older I got, the fewer Stephen King books I read. In retrospect, I feel that as I get older I have outgrown this world of novels in order to turn to more serious and sophisticated literature. Stephen King was frowned upon at some point and was saved on the literary hard drive under junk and trivial literature.
Stephen King's latest novel was published in June of this year. In the last few weeks you could hardly get past this title in the book newspapers and feature pages. Hannes Stein's "Joyland" was particularly euphoric in the literary world. It was curiosity that drove me to order this book. And it is most likely thanks to Stephen King's ability to write that I have rarely been able to put Joyland down in the past two days.
A review out of sequence ...
The author: Stephen King, born in Portland in 1947, is one of the most successful American writers. Ten years ago he was recognized by the National Book Foundation for his life's work. Most recently he published the novels "The Attack" and "Wind - The Dark Tower VIII".
That's what it's about: It's 1973. Devin Jones is twenty-one years old and out of frustration and grief over the end of his first love at the fair, he hires "Joyland". During his interview for this summer job, Devin found out that the Horror House haunted house was supposed to be haunted. Four years earlier, a young woman who is said to have appeared as a ghost to some visitors was murdered there. Your killer was never caught. While Devin befriends the seriously ill boy Mike and his beautiful mother Annie, whom he meets every day on his way to work, he slowly unravels the secret of the mysterious ghost train murder. Far too late, he realizes that the murderer himself is already in the sights ...
This is what awaits you:
A wonderfully authentic narrator, because the novel is told from the perspective of the now over sixty-year-old Devin Jones, who looks back on his life with a lot of equanimity and the ability to smile at himself.
An astonishingly short novel, by Stephen King's standards, with a story that takes the right turns at just the right moments.
An unusual coming-of-age story about a young man who, in the fall of 1973, loses his innocence and leaves his childhood behind to grow up.
You don't get that:"Joyland" is neither a horror novel nor a horror story, there are neither malicious clowns nor terribly haunted hotels. The evil in this novel is purely human, but perhaps precisely because of that it is no less frightening.
One thought I kept: "I think you can never quite get over your first love, it still bothers me. Sometimes I wonder if maybe I wasn't good enough. Was I missing something? I'm over sixty now, my hair is gray, and I survived my first round of prostate cancer, but I still want to know what Wendy Keegan was wrong with me. "
Conclusion: The question of whether Stephen King is trivial or ingenious is, like so much else, a question of taste and the perspective from which you look at it. I was barely able to put "Joyland" down for two days and felt well entertained. I closed the last page with a slight shudder and with the feeling that I had read a literary crime thriller on a sophisticated level.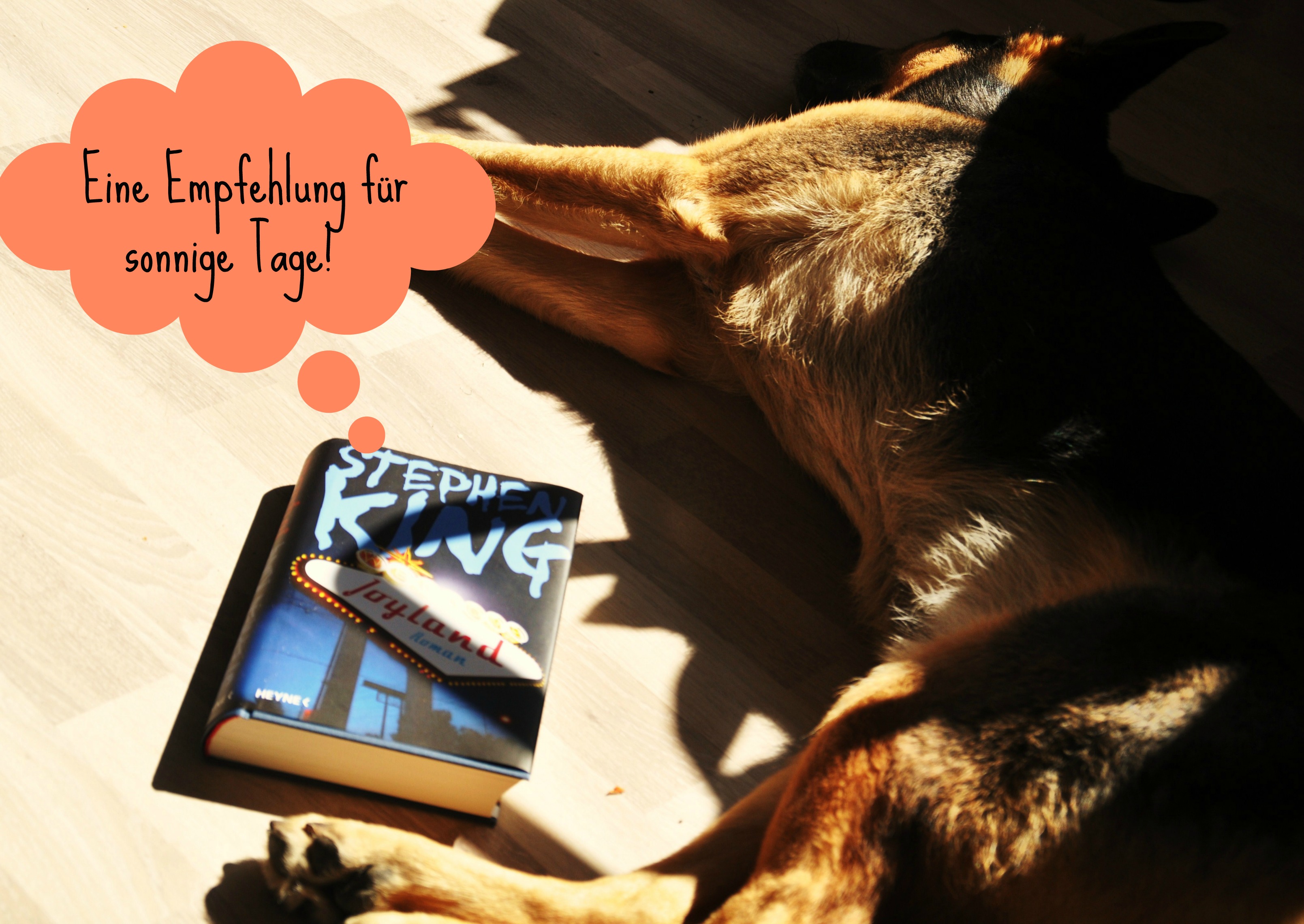 > Stephen King, Joyland. Heyne Verlag, 2013. 352 pages, € 19.99.
Like this: